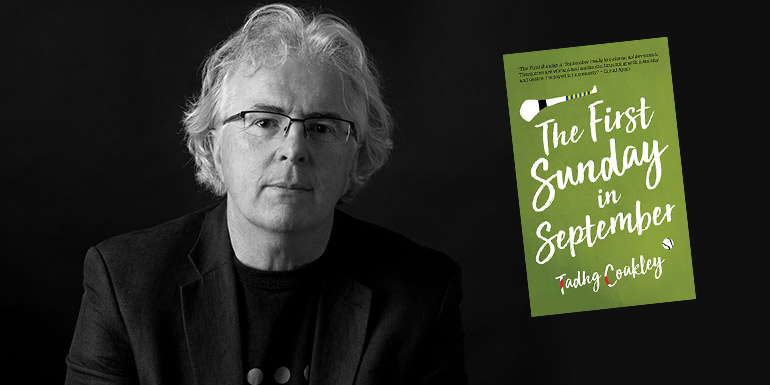 This coming Thursday, August 16, is a proud day for the MA in Creative Writing, when Tadgh Coakley's novel in stories, First Sunday in September, will be launched at the Triskel Arts Centre.
Tadhg, an alumn of the 2015/16 MA, entered his manuscript for the Mercier Press Fiction Award last year and though his novel didn't win the contest, he was offered a publishing contract by Mercier – so that counts as a win!
Tadhg's novel – set around the events of a fictional All-Ireland hurling final – is the first to come out of the MA. He's following the example of his thesis supervisor Madeleine D'Arcy who was a student on the inaugural MA in 2013, when her short story collection, Waiting for the Bullet came out from Doire Press.
First Sunday has already garnered high praise from author Donal Ryan who has described it as "quite an achievement. The stories are vibrant and authentic, brimming with intensity and desire".
Tadhg is not resting on his laurels. He is currently at work on a Cork-based crime novel and an essay collection on sport, one of his great loves. You can also read his very active blog here: https://tadhgcoakley.com/
Please join Tadhg to celebrate publication at the Triskel Arts Centre, August 16 @ 7pm . All welcome. See https://triskelartscentre.ie/events/177/tadhg-coakley-book-launch/.