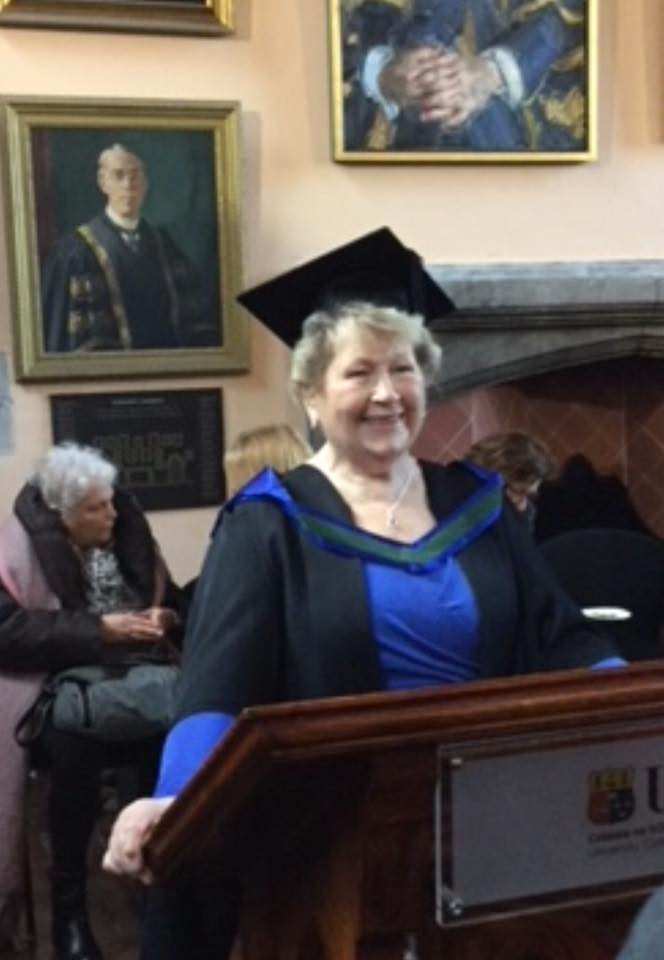 Congratulations to Mona Lynch (MA class 2016/17), editor of Voices, which was relaunched today at a Travellers' Visibility Group health and development conference at the Triskel Arts Centre.
Voices, a book of stories by and about travellers, was curated by Mona during a writing residency at Cork Prison, as part of the MA in Creative Writing's Business of Writing module. Students are expected to participate in a community or commercial arts/literary event and to write about the experience. Mona chose to offer a writing workshop at Cork Prison and Voices is the very tangible literary result.
The new-look Voices, has illustrations added, and has become a valuable teaching and cultural resource since it was first published two years ago. A worthy venture all round.