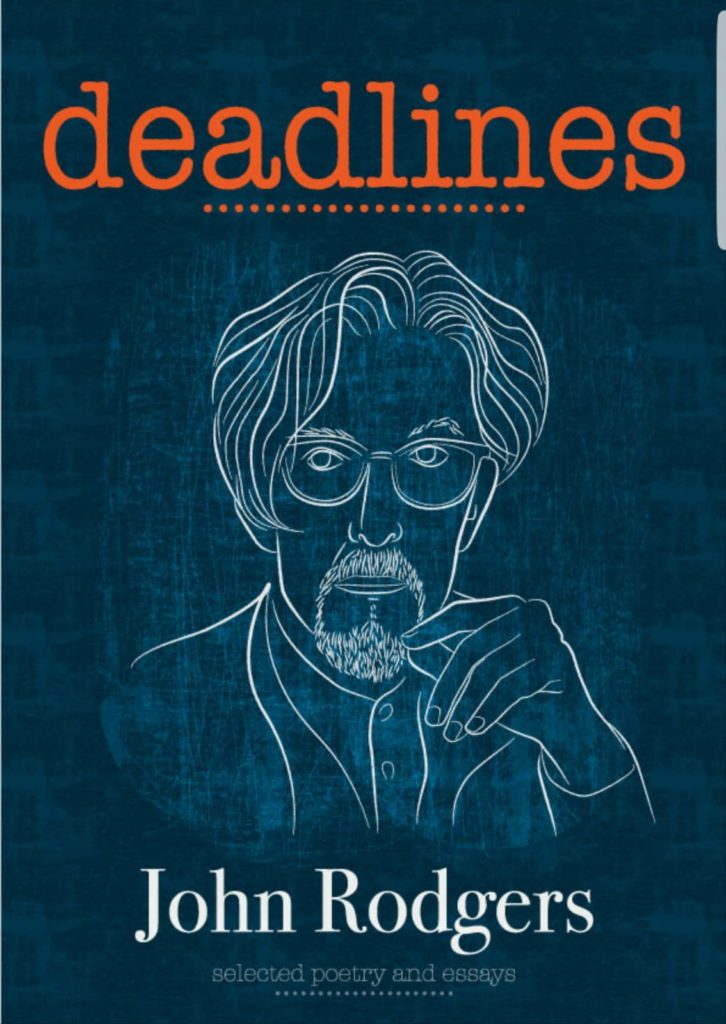 A memorial book of the late John Rodgers' writing, Deadlines, – a title chosen by John himself with typical mordant wit – will be launched at this year's Rostrevor Literary Festival on November 23.
John was a much admired student on the MA in Creative Writing 2017/18 when he was diagnosed with terminal lung cancer. Although he never got to complete his studies, he continued writing, as he had done for over 30 years. One of the earliest poems in this volume dates back to October 1980; the latest was written on a hospital trolley during his final illness.
Born in 1957, John worked as a chartered building surveyor for 30 years, many of them in London, before returning to Ireland to settle in Rostrevor, Co Down. His son Fionbharr and his lifelong friend, Paddy McGuinness, have selected and edited the work that appears in Deadlines, a publication that had been planned before John got sick.
Deadlines will be available for purchase at the Rostrevor Literary Festival.