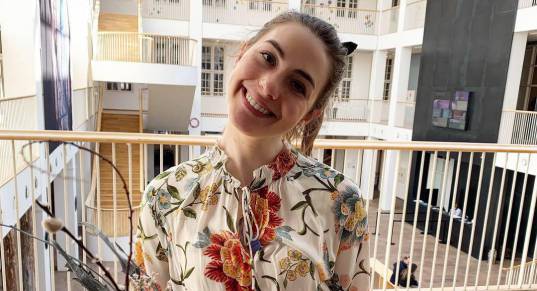 Christie Kannapel (MA 2018/19) has been busy since she handed in her thesis in September and returned to her native Utah. Her sonnets "On the Edge" (the title poem of her thesis) and "The Fall" were finalists and semi-finalists respectively for the prestigious Atlanta Review's Dan Veacher Prize for Young Poets. (http://atlantareview.com/poetry/dan-veach-prize-for-younger-poets-a-tie-for-winner/)
Three of her poems, "Little on Shore", "Tower Ravens" and "Echo" have been included in Provo Utah's Poemball Machine initiative.
And upcoming in December, her sonnet "Almost" will be featured on the Irish-founded cultural website Headstuff in the "New Voices" poetry blog.
Christie was also one of two MA students whose fictional serial, "One Summer in Cork", appeared in the Echo in July under the Summer Soap banner, an ongoing liaison between the MA's Writing for Media module and Examiner publications.
See: https://www.facebook.com/echolivecork/posts/the-echo-starts-its-latest-summer-soap-series-this-week-here-we-profile-the-writ/2580291191981304/