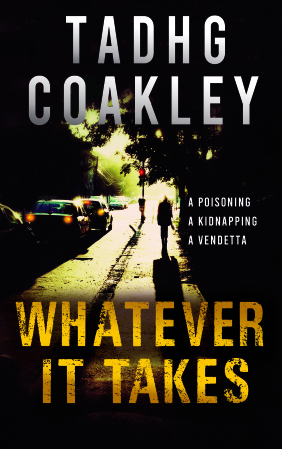 We may have been in lockdown, but there's still plenty of publishing news from our students and graduates to report. Here's a round-up of their achievements.
Tadhg Coakley's first crime novel, Whatever it Takes, comes out in June with Mercier Press. Because of COVID-19 it will only be available as an ebook initially, but once restrictions are lifted you'll see it in the bookshops. Featuring a tough and sometimes unorthrodox detective, name of Collins, and his drug warlord, arch-enemy, Molloy, Whatever it Takes, is set firmly in Cork and promises to be the first in a series. Tadhg graduated from the MA in 2016, and this is his second novel.
Molly Twomey, graduate of last year's MA, was chosen as one of 12 poets whose work featured in Isolation Poem Postcards by Dedalus Press. "As Light" appeared in April as did another poem of hers, "Fionnuala", in Poetry Ireland Review.
Poet and fiction writer Alison Driscoll, another MA alumna, was named as the Molly Keane 2020 Writer in Residence just before the lockdown, while Sophie Stein, who graduated in 2017, has won a fully funded place on an MFA at Indiana State University.
Alison McCrossan who graduated last year and Debra Fotheringham, a current MA student, both had poetry featured in the Headstuff Poetry network recently. – https://www.headstuff.org/culture/literature/poetry/poem-of-the-week/.
Alison's poem "On Being High" appeared on January 20, Debra's "Utah Lake" and "Steady" featured as poems of the day on April 17.
Some of these students and graduates also contributed to "Creative Corona" on this site – an online platform of writing from the MA for the month of April.
Warm congratulations to all of them.