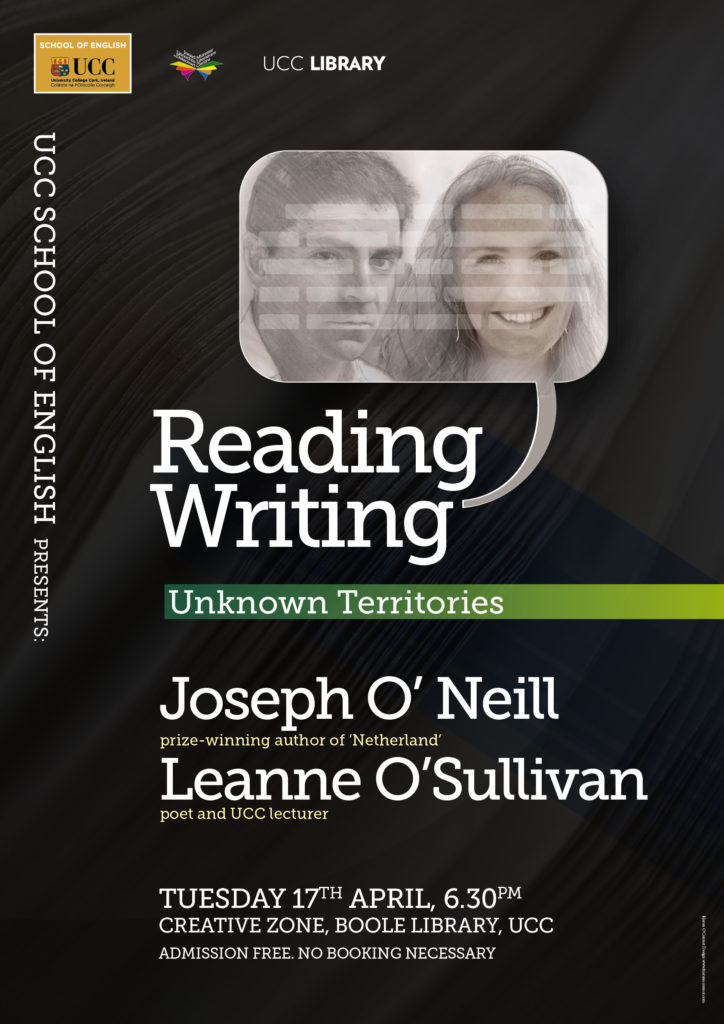 "Unknown Territories" is the final event in this year's School of English Reading Series and will feature Pen/Faulkner prize-winning author Joseph O'Neill and poet Leanne O'Sullivan, who is a valued member of our creative writing faculty.
Joseph O'Neill is a Cork-born, New-York based novelist and memoirist, the author of four novels, including the PEN/Faulkner Award-winning novel, Netherland, a leading post-9/11 narrative – and bedside reading of former US President Barack Obama. His most recent novel, The Dog, is set in the high-flying world of Dubai and he has a collection of short stories forthcoming.
Leanne O'Sullivan is a Cork poet, Rooney Prize-winner and author of four collections, her most recent, A Quarter of an Hour, which was published in February, and charts the recovery process of her husband – our colleague Dr Andrew King – from a coma.
The reading takes place on Tuesday, April 17, 6.30pm, Creative Zone, Boole Library. Admission is free and all are welcome.