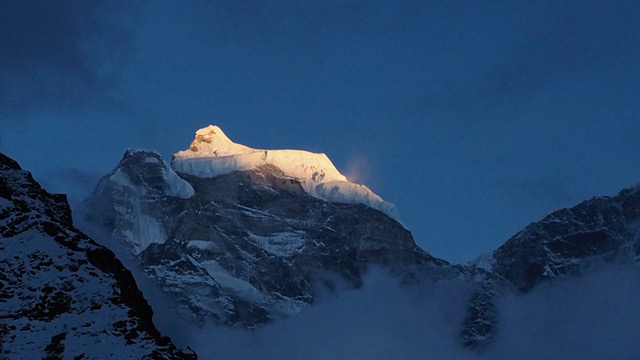 PhD creative writing student, poet Kathy D'Arcy, tops off a busy year with a new play, Sagarmatha, at the Cork Harbour Festival next week.  Sagarmatha – another name for Mount Everest – narrates the travel diaries of Kathy and Harry Moore – http://www.harrymoore.net/home.html –  who spent time walking together in the Himalayas before the earthquakes of 2015.
For more details see https://www.facebook.com/events/113674305885938/
Sagarmatha is a performed narrative that fuses their separate experiences in a multi-media performance. The show runs for three evenings, June 6, 7, 8, at  L'Atitude 51°, 1 Union Quay, Cork at 7pm.
Tickets (in aid of the Nepalese Relief Fund) are €5 at the door.  No late admissions.