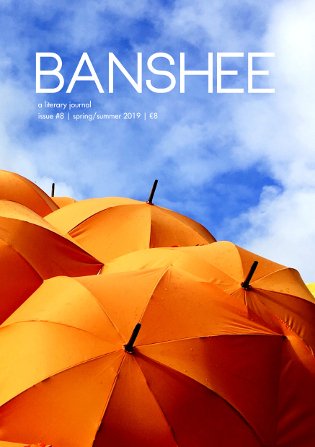 As we welcome a new group of students on the MA in Creative Writing (now in its sixth year), here's a roll-call of what our students, recent graduands and graduates have been up to.
Molly Twomey (2018/19) and Dee Collins (2017/18) have fiction in the upcoming Banshee journal. Dee will be reading an extract from "White on Red" at the launch of issue no 9 on Culture Night, September 20, in Waterstones, Patrick Street, Cork. https://twitter.com/bansheelit/status/1108339608264290305
Dee credits the 2018 Arts Council Writer-in-Residence, Thomas Morris, for the success of "White on Red". He provided a breakthrough when she was redrafting the story during her MA. Molly's story, "Massage", a flash fiction piece, was written for this year's fiction workshop led by Mary Morrissy.
It's been a bit of a Banshee takeover as undergraduate Rose Keating, earlier this year named as Marian Keyes Young Writer of the Year, was published in the journal's last issue in the spring.
Meanwhile, watch out for Irene Halpin Long, (2018/19,) a regular contributor to the Echo since completing the Writing for Media module on the MA, who'll be interviewing our current writer-in-residence, Danny Denton, in the Echo this coming Friday.