2016/17:
Lionel Shriver closes a packed calendar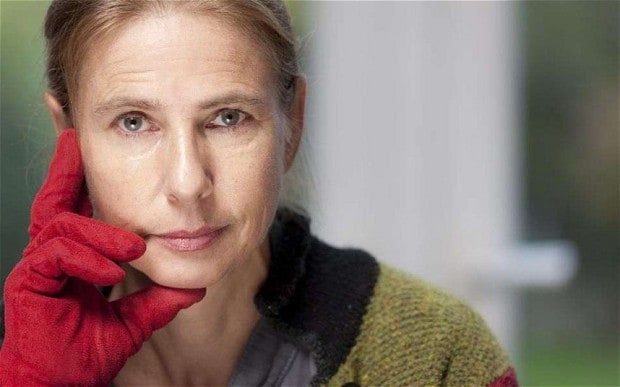 Best-selling American author Lionel Shriver – https://www.facebook.com/LionelShriver/ – gave the showcase reading in the School of English series which runs throughout the academic year.  Like all our readers, she also conducted a master class with MA in Creative Writing students during which she talked about the perils and pitfalls of a life in writing.
In January, we hosted a session on Irish experimental writing with a joint reading by fiction  writers Mike McCormack  – https://www.facebook.com/authormikemccormack/ – Claire-Louise Bennett  – https://stingingfly.org/books/pond/ – and poet turned novelist Conor O'Callaghan – https://www.poetryfoundation.org/poems-and-poets/poets/detail/conor-ocallaghan.  A lively question and answer session followed both of these readings – and you can read accounts of them on our student blog.
The series kicked off with two eminent names in Irish literature, novelist and short story writer Eilis Ni Dhuibhne  – http://www.eilisnidhuibhne.com/ – and former Ireland Professor of Poetry Eilean Ni Chuilleanain –https://www.poetryfoundation.org/poems-and-poets/poets/.  – who read together in November.  Dr Ni Chuilleanain gave a lecture to our MA poets on the influence of Yeats, while Eilis Ni Dhuibhne offered a master class in the form of a question and answer session with herself that covered tropes and themes and motivation in her writing.
March saw a celebration of international poetry, curated by lecturer in creative writing, Leanne O'Sullivan.  The series which ran throughout the month twinned readings of  Irish and European poets.  Mary O'Malley, Doireann Ni Ghriofa, Ailbhe Ni Ghearbhuigh and Paula Meehan shared the podium with poets from Germany, France, Galicia, Belgium and Italy including Monika Rinck, Aurelia Lassaque, Yolanda Castano, Runa Svetlikova and Laura Accerboni.
As well as readings, many of our visiting lecturers are writing professionals. Long-form essayist and journalist Rachel Andrews http://www.rachelandrews.org/ guest lectured on our media module, fiction editor, consultant fiction editor Liz Hudson  – http://www.thelittleredpen.com/ – gave an editing workshop  to our fiction writers.  Alan Bennett, the founder of arts and culture website Headstuff – http://www.headstuff.org – is also a fiction writer – and he lectured on our media module.
Features editor of the Evening Echo, John Dolan, was also on hand for our media students as part of an ongoing association between Examiner publications and the MA in Creative Writing. For the second year in a row, he will be adjudicating entries for the fictional soap series which runs through the summer featuring work by students. Last year's work can be viewed here:  https://www.facebook.com/eveningecho/posts/1266326003377836
2015/16:
Anne Enright shows the way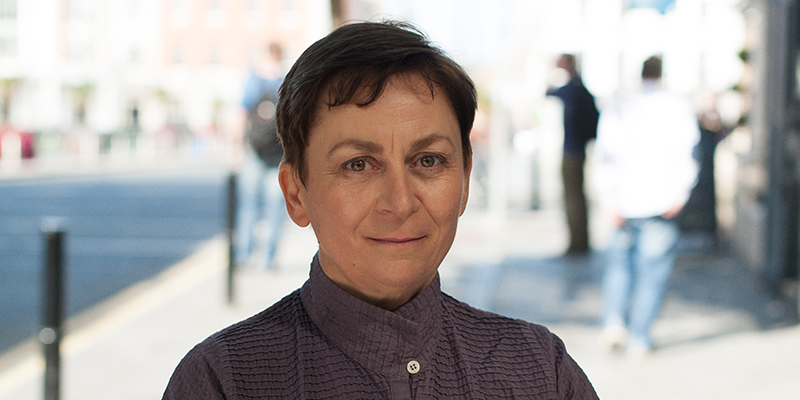 One of the strengths of UCC's creative writing programme is the wealth of inspiration that comes from our visiting writers.  The School of English in conjunction with UCC's Boole Library offers a reading series that runs throughout the academic year allowing our students not only to hear great fiction and poetry but to engage with writers of the highest calibre in discussions of craft.
Booker prize-winning novelist and Ireland's fiction Laureate, Anne Enright, http://www.artscouncil.ie/laureate/ (pictured above) was among several writers who visited the MA in Creative Writing programme during the academic year 2015/16.  Anne delivered  her inaugural lecture as laureate to an invited audience at the Aula Maxima on November 19.  She also gave a master class to students.
Novelist Eoin McNamee http://www.faber.co.uk/author/eoin-mcnamee/ kicked off our reading series in October and took our student writers through the pitfalls of combining real lives with fictional scenarios discussing his blue trilogy, The Blue Tango, Orchid Blue and Blue is the Night.  Cork poet and editor of the prestigious Poetry Review,  Maurice Riordan http://www.poetryfoundation.org/bio/maurice-riordan  gave a reading in early November and led a masterclass with our poetry students.  January saw multi-award winning Eimear McBride http://eimearmcbride.com  read from her highly acclaimed novel A Girl is a Half-Formed Thing and engage in a lively hour-long discussion about her craft with the audience at a packed reading.
Finally, as part of the national commemoration of 1916, we invited three readers with work-related to the centenary to read during our Women and the Rising events in March.  Dublin author Lia Mills, https://libranwriter.wordpress.com whose novel Fallen was nominated as the Two Cities One Book for 2016, poet Nessa O'Mahony http://nessaomahony.com along with UCC's lecturer in creative writing, novelist Mary Morrissy https://marymorrissy.com/.  Lia Mills gave a masterclass on the writing of historical fiction while Nessa O'Mahony led a workshop for poetry students.
As well as our reading series, writers also give guest lectures to our students in our Business of Writing Module. This year, former Children's Fiction Laureate and Little Island publishing director, Siobhan Parkinson http://www.siobhanparkinson.com/ and the editor of the premier US literary journal, Ploughshares, Ladette Randoph,  https://www.pshares.org/authors/ladette-randolph spoke about their experiences in publishing.
For our undergraduate courses, best-selling author Louise O'Neill, http://www.louiseoneillauthor.com/, short story writer and marketing executive with O'Brien Press, Jamie O'Connell http://www.jamieoconnellwriter.com/ and arts journalist and radio producer, Rachel Andrews http://www.rachelandrews.org/ gave seminars on writing and publishing.
2014/15:
Richard Ford among distinguished visitors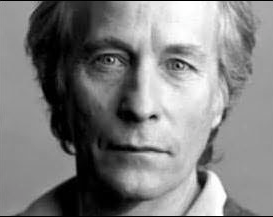 The last of our visiting writers for the 2014/15 academic year is Canadian novelist Charles Foran,  who will give a workshop to students on April 27 in conjunction with the Cork World Book Fest.
Foran has published extensively in fiction, non-fiction, biography and journalism. Among his publications are the novel, Planet Lolita, a biography of Mordechai Richler, and a non-fiction account of a Belfast family's journey through the Troubles, The Last House of Ulster. Foran is just one of the many distinguished practitioners who have lectured on the MA this academic year.
Pulitzer Prize-winning author Richard Ford , above, kicked off the Autumn term with a masterclass for students. Leading literary agent, Ed Victor, visited to talk about pitching and promoting work. Radio dramatist Hattie Naylor, film director Carmel Winters and IMPAC award-winning novelist, Kevin Barry, all gave dedicated workshops in their field.
Script consultant Lindsay Sedgwick lectured on gaming scripts and film, while publishing editor Liz Hudson gave a masterclass on fiction editing.
Up-and-coming Irish poet Doireann Ni Ghriofa team-hosted a poetry workshop with our writer-in-residence, Leanne O'Sullivan. Other visiting poets to the campus, Matthew Hollis, Nick Laird and Vona Groarke, participants in the prestigious reading series hosted by the School of English, UCC Library and the Munster Literature Centre, met students informally to discuss craft. Students also had the opportunity to meet Scottish poet Robin Robertson and UK novelist Zadie Smith, who also read on campus this year.
In the coming year, we hope to welcome Irish Fiction Laureate Anne Enright who will give a guest workshop to students in November 2015, and poet Maurice Riordan, editor of the Poetry Review and Professor of Poetry at Sheffield Hallam University.