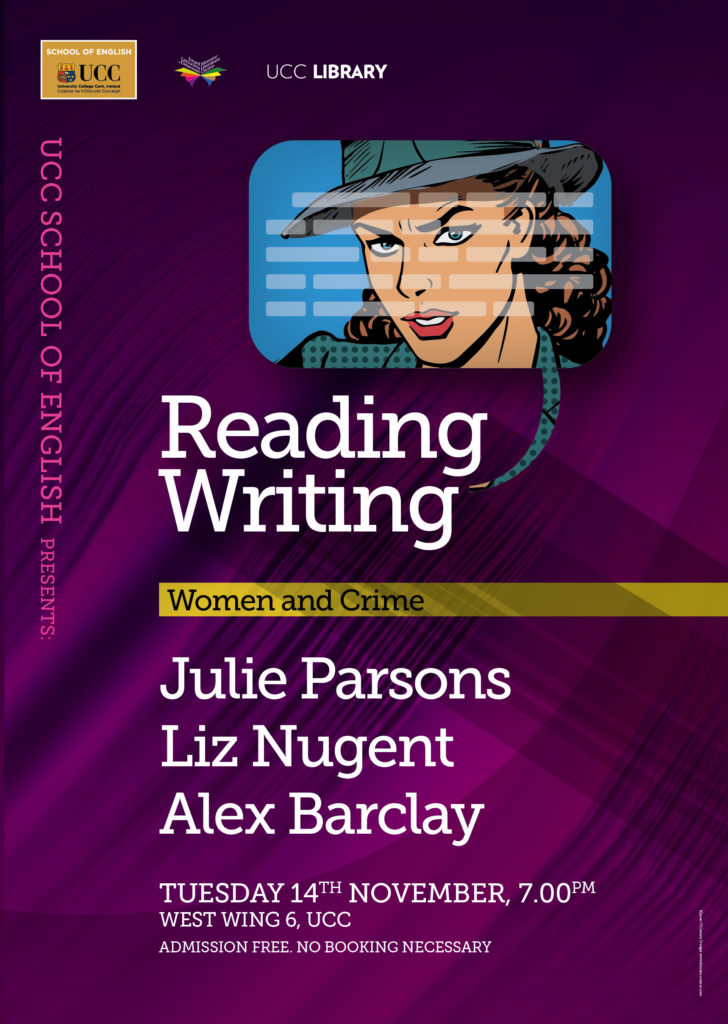 Join us for the first of the 2017/18 School of English Reading Series with "Women and Crime" when three of Ireland's leading crime writers, Julie Parsons, Liz Nugent and Alex Barclay will be reading.  The event takes place on Tuesday, November 14, WW6 @ 7pm.  Admission is free and all are welcome.
The full series details are as follows:
January 30, 2018 – Canadian novelist and poet Jane Urquhart, winner of the Governor General Award and the Prix du Meilleur Livre Etranger.
February 27, 2018  – Roddy Doyle and Rooney Prize winner, E.M Reapy
March 20, 2018  – "Writing Parents" – an evening with literary family biographers Carlo Gebler and Susan Phipps.
April 17, 2018  – Irish-American author Joseph O'Neill, author of Netherland, winner of the 2009 Pen Faulkner Award.