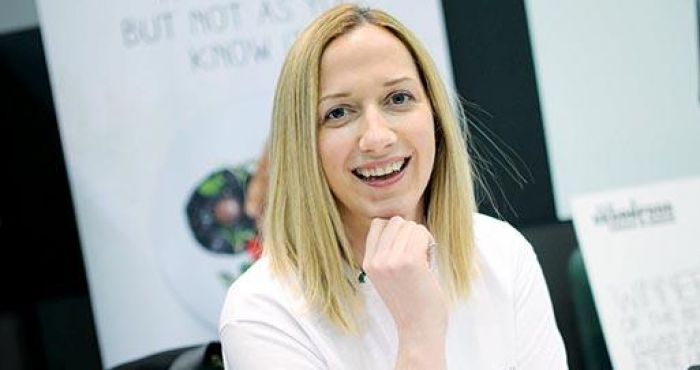 Great news for UCC's MA in Creative Writing. Deirdre Collins, (writing as M F Whitney) has just been announced as the winner of the 2018 J. G. Farrell Award in association with the West Cork Literary Festival at Bantry.
Deirdre who is currently an MA in Creative Writing student completing her thesis in fiction, won the contest – awarded for the opening chapter of a novel in progress by a writer resident in Munster – with an extract from her novel, The Lonesome Boatman, about a teenage girl with psychic powers.
Judge of the contest, American novelist and non-fiction writer, Katharine Weber described Deirdre's work as a "stand-out" among the many submissions. "From the opening lines, as we are introduced to the narrator's family history and claims of uncanny talents, we are also immediately seized by the confiding, possibly unreliable voice of this story. We don't know if this character will tell the truth, but even before the end of the first page, we can settle in, trusting the author to tell us a good story."
Katharine Weber is the author of six novels (Still Life With Monkey, True Confections, Triangle, The Little Women, The Music Lesson, Objects in Mirror Are Closer Than They Appear) and a memoir (The Memory of All That: George Gershwin, Kay Swift, and My Family's Legacy of Infidelities). She has held the Richard L. Thomas Chair in Creative Writing at Kenyon College for the past six years and is an editor-at-large for the Kenyon Review.
Deirdre's prize includes a place on Katharine Weber's Novel Writing workshop, during the West Cork Literary Festival (July 13 – July 20).
The award is offered annually in memory of J.G. Farrell who was born in Liverpool but resident in west Cork where he died tragically at the age of 44, when he was swept into the sea while fishing from rocks near Kilcrohane. His novel Troubles won the Faber Prize in 1971, and in 2010 was awarded the Lost Man Booker Prize. The Siege of Krishnapur, Farrell's novel about the Indian Mutiny of 1957, won the Booker Prize in 1973.
Many congratulations to Deirdre from all on the MA!