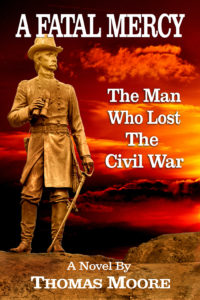 Congratulations to Thomas Moore (MA class 2016/17) whose American Civil War novel, A Fatal Mercy, has just been published in the US by Green Altar Books, South Carolina.
A Fatal Mercy centres around events at the battle of Gettysburg that are resurrected for the novel's hero at the 50th anniversary celebrations of the war in 1913, when 50,000 Union and Confederate veterans returned to the battlefield to remember their experiences.
Thomas wrote part of the novel during his MA and presented it for his thesis. It was subsequently long-listed for the 2017 Bridport Prize for Fiction.