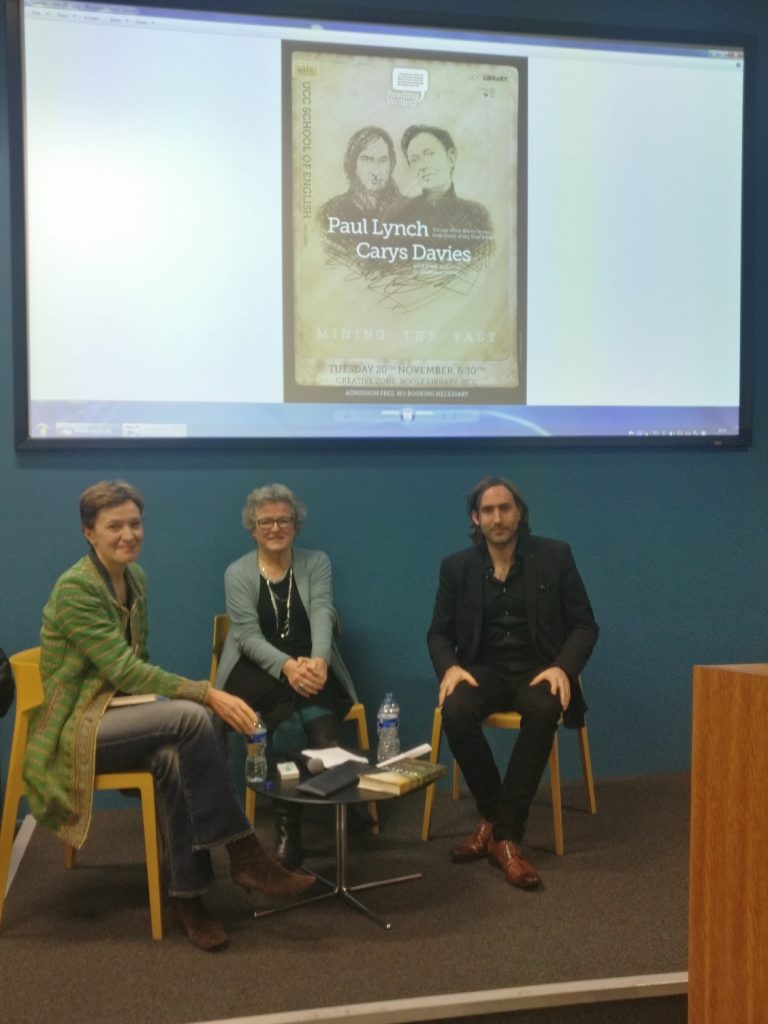 The 2018 Frank O'Connor International Short Story Fellow, Carys Davies, left above, with Associate Director of Creative Writing, Mary Morrissy and right, novelist Paul Lynch at last night's School of English reading event, "Mining the Past".
Carys and Paul read together from their latest fictions – Carys from her debut novel, West, set in the American Frontier in the early 1800s, and Paul Lynch from Grace, his award-winning Famine novel.
The reading marked Carys' last official engagement as Frank O'Connor Fellow. During the semester at UCC she has taught on the MA in Creative Writing and mentored two local writers as part of her fellowship. We wish her the very best for the future.