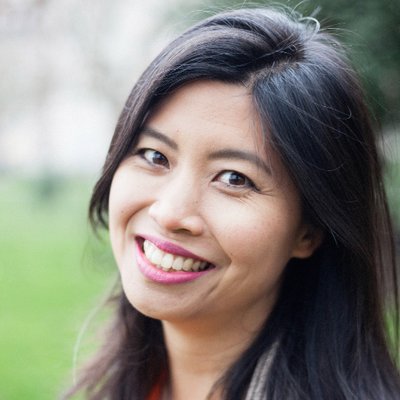 Activist and author, Winnie M Li, is to read at UCC next week. Li is the author of the widely-acclaimed novel, Dark Chapter, http://www.winniemli.com/ – which stemmed from her experience of being assaulted and raped in a Belfast park in 2008. The novel won the 2017 Not the Booker Prize – https://www.theguardian.com/books/series/not-the-booker-prize – voted on by readers of The Guardian and is currently nominated for the prestigious Edgar Awards in the US.
Li co-founded the "Clear Lines" Festival – http://clearlines.org.uk/ – which aims to challenge the silence and stigma that surrounds sexual violence. She was also one of four sexual assault survivors profiled in the documentary Unbreakable: True Lives, which aired on TV 3 last September.
Li was a student at UCC in 2000/2001, as one of the first George Mitchell Scholars – https://www.us-irelandalliance.org/mitchellscholarship. She was awarded an MA in Anglo-Irish Literature.
The reading and discussion, jointly sponsored by the School of English and Women's Studies, takes place on Thursday, March 15, 5.30-7 pm, Room 1.23 in the O'Rahilly Building. All welcome.
For further information please contact Dr Clíona Ó Gallchoir (c.gallchoir@ucc.ie)