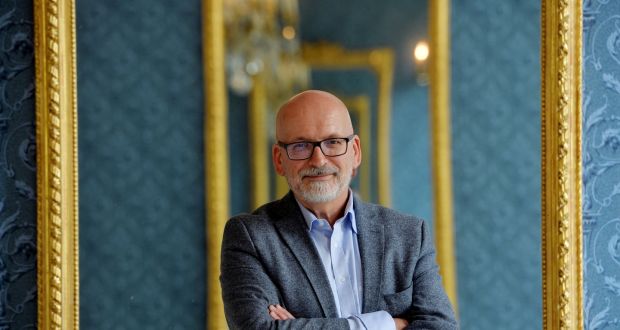 Booker Prize winner Roddy Doyle will feature in the next event in our School of English reading series on Tuesday, February 27. Doyle will be reading from his latest novel, Smile, which came out last year and tackles the subject of abuse and its psychological aftermath in the context of a Christian Brothers school.
Smile is Doyle's 11th novel, and though much of it is set in the pub – the site of his Two Pints dialogues – the mood of the novel is sombre and the narrative approach more experimental. Smile was voted by Irish Times readers their favourite Irish fiction of 2017 – https://www.irishtimes.com/…/something-to-smile-about-roddy-doyle-is-still-our-favo…
Reading with him will be E. M. Reapy, – https://emreapy.wordpress.com/ – whose debut novel, Red Dirt which won her the 2017 Rooney Prize, explores the theme of emigration – the new brand of it. The novel follows three young Irish people who flee to Australia to escape the economic ruins of home and their own unhappy lives, and is set in a chaotic world of backpacker hostels, fruit farms and factories.
The Irish Independent described the novel as "a confident and distinctive debut. . . one would have to be dead to the thrill of fiction not to be hugely excited about what its author will do next". Red Dirt also won Newcomer of the Year at the 2016 Irish Book Awards and was shortlisted for the 2017 Kate O'Brien Award. See
The reading takes place in the Creative Zone, Boole Library, on Tuesday, February 27 @ 6.30pm. Admission is free and all are welcome.