The next event in the School of English  UCC 2021 Reading Series is with the author Sandra Beasley, in conversation with Eibhear Walshe.
About this Event
We are delighted to announce that our 2021 online reading series will continue on Wednesday 31st March, at 6 pm, with the poet and author Sandra Beasley reading from her work.
Sandra Beasley is the author of four poetry collections—Made to Explode, Count the Waves, I Was the Jukebox, which won the 2009 Barnard Women Poets Prize, and Theories of Falling—as well as Don't Kill the Birthday Girl: Tales from an Allergic Life, a disability memoir and cultural history of food allergies. She served as the editor for Vinegar and Char: Verse from the Southern Foodways Alliance. Honors for her work include the 2019 Munster Literature Centre's John Montague International Poetry Fellowship, a 2015 NEA fellowship, and five DC Commission on the Arts and Humanities fellowships. She lives in Washington, D.C.
This is an online event. A Zoom link, along with further details and information, will be sent to attendees via email by 6 pm on Tuesday 30th March (you may need to review your email preferences to ensure that emails from eventbrite are not marked as junk or spam).
https://www.eventbrite.ie/e/creative-writing-at-university-college-cork-reading-series-sandra-beasley-tickets-147766687139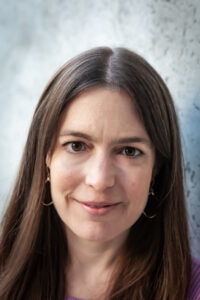 (Photo by Andrew Lightman)