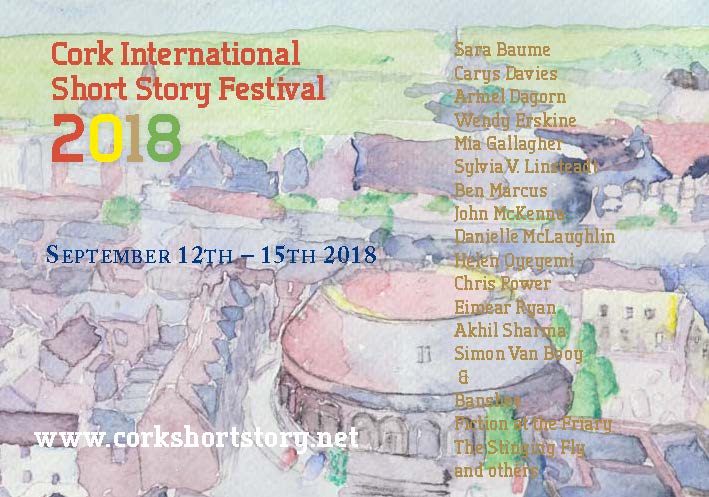 UCC writers feature prominently in the upcoming Cork International Short Story Festival which runs next week (September 12 – 15).
Carys Davies, this year's Frank O'Connor International Short Story Fellow sponsored by Cork City Council and the Munster Literature Centre, will be in conversation with local novelist Danny Denton at Nano Nagle Place on Wednesday, September 12, @ 8pm. Carys will be teaching at UCC this coming semester. Danielle McLaughlin, our newly appointed Arts Council writer-in-residence will also be participating in the festival, as will novelist William Wall, who was recently conferred with a doctorate in creative writing from UCC.
We're also very proud to report that two of our students will feature in this year's event. MA student, Diarmuid Hickey, will be reading in the literary journal Banshee's showcase event at Cork Central Library @ 2.30pm on Friday, September 14. His story "The Straw that Broke" appears in the current issue of the journal.
Meanwhile Rose Keating, a BA in English student and Quercus scholar, will read at the relaunch of Southword International 35, the triumphant return of the literary journal to print @ 4.30pm on Saturday, September 15, at Firkin Crane. Rose is in good company – along with her work, this issue features Kit de Waal, Simon Van Booy, Deborah Levy, Danny Denton and the late Matthew Sweeney.
For full details of the festival go to :https://www.corkshortstory.net/programme.html